Do you need any more information?
Send us your query and a manager will contact you to advise you and clear up all your doubts: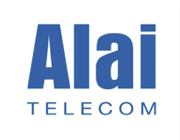 2005
Alai Telecom is established and becomes the only Spanish telecommunications operator (licensed by the TMC) specialising exclusively in Intelligent Network and business services.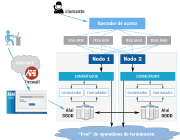 2009
Alai rolls out its Double Node Connection system in Spain for the first time. In late 2009, Alai's systems dealt with more than 30% of Spain's total telecare communications.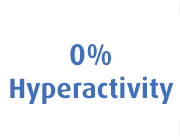 2010
Alai is the leading operator in eradicating hyperactivity, ensuring 0% hyperactivity and generating reports to detect alarms with possible faults.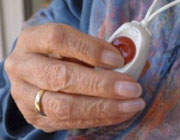 2011
Alai is the operator for over 37% of all telecare communications that take place in Spain, and specialises in critical communications management.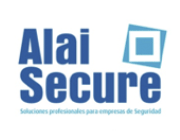 2012
Alai takes a step forward and becomes the first MVNO -on the Orange Spain network- to offer M2M services. And so Alai Secure is created.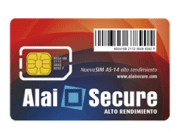 2014
Alai Secure launches its High Performance SIM for M2M communications onto the market, which is lasts five times longer and is resistant to extreme conditions.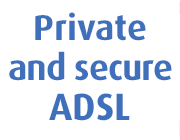 2016
Alai Secure increases its range with ISP services, adding an extra layer of security to all communications.
Alai is the division of the Ingenium Tecnología Group specialising in the development and implementation of Intelligent Network services. Since its inception in 2006, it has clearly positioned itself in the telecommunications sector in Spain as an Operator specialising in Intelligent Networks, and it has its own numbering ranges, granted by the TMC.
It consists of a group of professionals with extensive experience in the telecommunications industry, and a strong sense of creativity and commitment to the client.
Coupled with the strength of its platforms, this experience puts it in an excellent position to provide high quality service to our clients.
In this regard, Alai has published its Quality Commitment, a new and much needed initiative in the telecommunications sector, which transparently includes the obligations and commitments that Alai adopts for clients who place their trust in the company.