Shall we call you?
Let us clear up your doubts:

Its strong focus on Telco security and its portfolio of exclusive Security services make Alai Secure a clear benchmark in Spain's Private Security sector. Its convergent range: ADSL 
Private, M2M / IoT and Intelligent Network enable it to offer a third means of communication and to deal with any scenario/service that its clients may require, securely, as well as providing an additional layer of security in all communications with no need to go outside the service in order to interconnect with other operators.
Alai Secure has the most comprehensive 
Telco security range on the market for private security companies: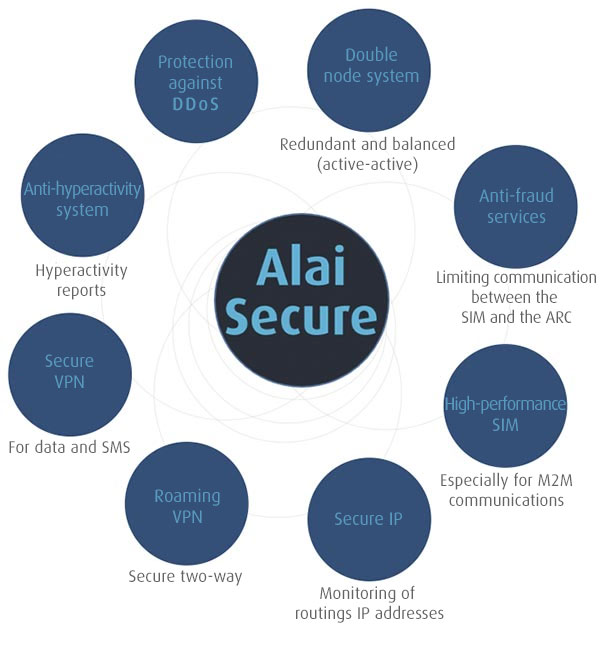 This allows ARCs to:
protect their systems from external attacks.
offer their end clients the same level of security in their communications.
deal with new value-added services – similar to alarms management: Telecare, eCall services, video business intelligence, maintenance of elevators, etc., becoming ERCs – Event Receiver Centres – and generate new additional revenue.
have a Secure Private Network, and be able to offer a Telco Security solution for special scenarios (those with various locations, establishments, etc.)
Allowing installation technicians:
to have greater flexibility in service management.
to perform secure two-way communications.
to have greater autonomy when managing IP redirects.