Shall we call you?
Let us clear up your doubts: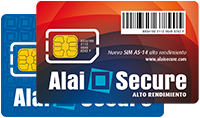 "The new High Performance SIM AS-14 cards are designed especially for M2M communications, and meet the highest standards of SECURITY, CONNECTIVITY, DURABILITY and RELIABILITY, making Alai Secure the most comprehensive M2M security solution on the market"
Greater durability
In electronic terms
Its new silicon microchip lengthens the lifecycle of the SIM card by up to five times, guaranteeing a minimum of 500,000 write cycles compared to the 100,000 cycles of a conventional card.
In physical terms
Much more resistant to adverse conditions of use:

humidity, temperature, vibration, shock, etc. both outside and in soldered devices
Withstands temperatures between 105 °C and -45 °C

Very low energy consumption
Remote OTA management (Over the air) for https, configuration and SIM profiles.
Fast remote updates of the SIM, with new functionalities and value added services.
Access to any mobile network desplegada: deployed: GPRS, EDGE, UMTS, HSDPA, LTE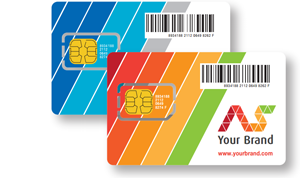 As an additional service, the client can customise the SIM cards with any graphic line they desire, making the end service much more attractive for its customers. The client can also choose between different models and packaging formats, which can be completely customised with the client's content and branding.
Paying attention to the smallest details with your customers will help you reinforce your brand image and stand out clearly from your competition.
Configuration of SIMs
SIM cards can be configured with specific routing or functionalities. The client can remotely and securely manage both the configuration and profiles of the SIM and the updating of new services and value-added features.